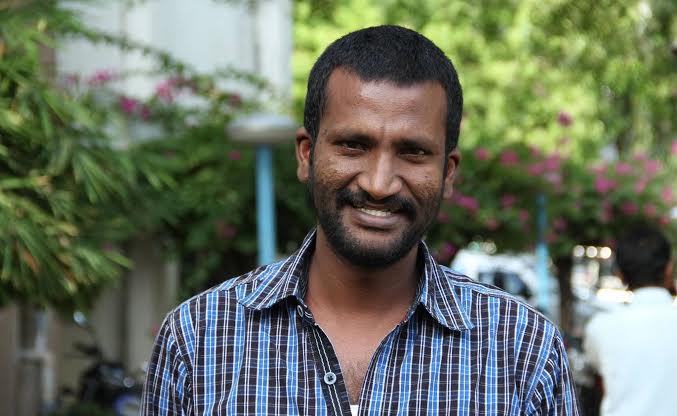 Three cheers!!
Change is permanent. A positive change is what one years in Tamil cinema and it is all set to happen,
is the hope of many. Acclaimed filmmaker Suseenthiran, cinematographer Madhie and art director
Rajeevan, who have a penchant for positive cinema are coming together to float a production house.
Suseenthiran made every head turn and look at him with awe following his maiden directorial venture
Vennilla Kabbadi Kuzhu. He has mastered the art of making commercial and classic films. His films
including Nan Mahan Alla and Pandiya Naadu, explains his prowess in handling commercial themes. His
classic Azhagarsamiyin Kuthirai fetched National award and made every Tamilian proud. His Adhalal
Kadhal Seiver was critically-acclaimed. Released last year, it was a huge hit too. He is currently busy
directing Jiiva starring Viishnu and Sri Dhivya.
Madhie made his debut as cinematographer with Punnagai Desam in 2003. He followed it up with films
including Nepali, Silambattam, Veyyil, Paiiya, Nan Mahan Alla, Pandi Naadu and Endrendrum Punnagai.
He crossed borders and rendered splendid work in Hindi film Saithan and Telugu hit Mirchi.
Mounam Pesiyadhae, Khakha Khakha, Manmadhan,Vettaiyadu Vilayadu, Manmadhan, Varanam Ayiram,
Ayan, Vinnai Thaandi Varuvaya, Siruthai, Pandiya Naadu, Thanga Meengal, 7am Arivuare among the big
films in which Rajeevan worked as art director. Currently he is busy in Tamilm Telugu, Malayalam and
Hindi movies.
The trio had teamed up in films including Pandiya Naadu and Nan Mahan Alla before.
The three now come together to take their friendship to new heights. The trio have teamed up to float a
production house through which they are planning to come up with good cinema.
They are expected to announce their maiden venture very soon. The news has aroused curiosity among
film-lovers and members of film fraternity who are hoping for a good content from the team.