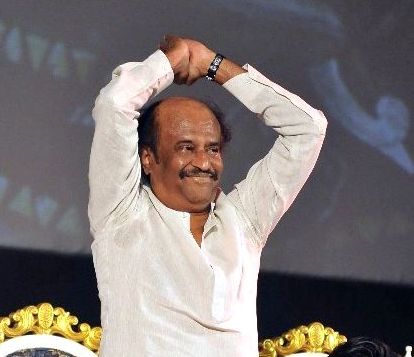 Rajini's promise to fans
With his forthcoming film 'Kochadaiiyaan' getting ready to release in
Hindi, Tamil, Telugu, Bhojpuri and other Indian languages, Superstar
Rajinikanth has a promise to his fans.
Speaking at the film's audio launch function in Chennai on Sunday, he
said, "The film would be my gift to my fans. It would enthrall them, I
am sure."
The event saw the participation of Shah RUkh Khan, Deepika Padukone,
Jackie Shroff and Neeta Lulla from Bollywood, apart from prominent
south Indian talents.
Rajinikanth said, "I've always loved raja-rani stories. Even as a
child, I would read the book only if the story started with 'Once upon
a time, there was a king…'. So, all these years, I had a regret of not
having a chance to showcase our folklore on the big screen."