Ilaya comes as the younger brother of Naren, One night, Sharath, a player from the Vathiyar football team, beheads Ilaya and kills him.
This shocks the entire football team. Naren sends his men to kill the killer of his younger brother Ilaya.This team is searching for them all over town. football team gets beaten up as they try to find a way to attack them throughout the first half.
After that, the team goes in search of Naren, a senior Rowdy. What happened after that is the rest of the story of the film.
Sharad as the hero speaks too many lines for his character which is a major downfall of the film. After becoming a hero, if you speak such verses, anyone will accept it. But, Sharath may still undergo intense acting training and star in the next film.
Other players spoil the scenes by giving similar overacting. Renowned fight director Naren has given a sensational performance with his rugged physique.Adesh Bala, who is coming as a Rowdy, has impressed the fans with his experienced performance. Actor Aruvi Madan does what he is given to do brilliantly. The director has bought him overacting by giving him a character that talks about it.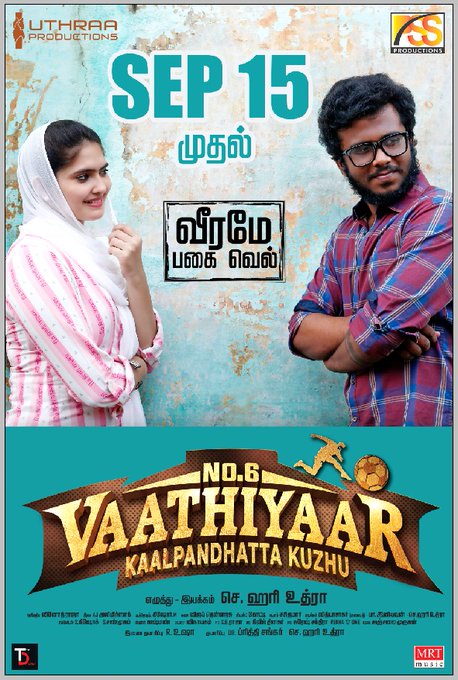 Director Hari Utra has taken a film for his part saying that he is also making a film with the subtitles of oppressed, downtrodden, and can't come up.Without a strong screenplay, it falters at many places. The lack of weightage pressure for the villain is a huge loss to the film.
There is also a love story without love in the film. The music is okay and the cinematography is quite comforting.