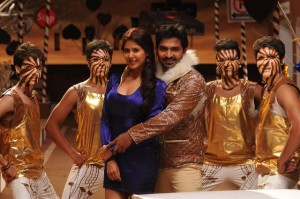 A ship load of fun filled gift is awaiting the audience this Xmas.'Kappal' the most talked about project awaiting the signal to sail is off the shores on 25th of December.
It is believed that the censor officials who watched the film were highly appreciative about the whole content of the film .The good work was rewarded with 'U'. Director Shankar's S Pictures are all geared up to make 'Kappal' the big movie to conclude the year 2014.
After all dessert that tastes yummy are served last!!!