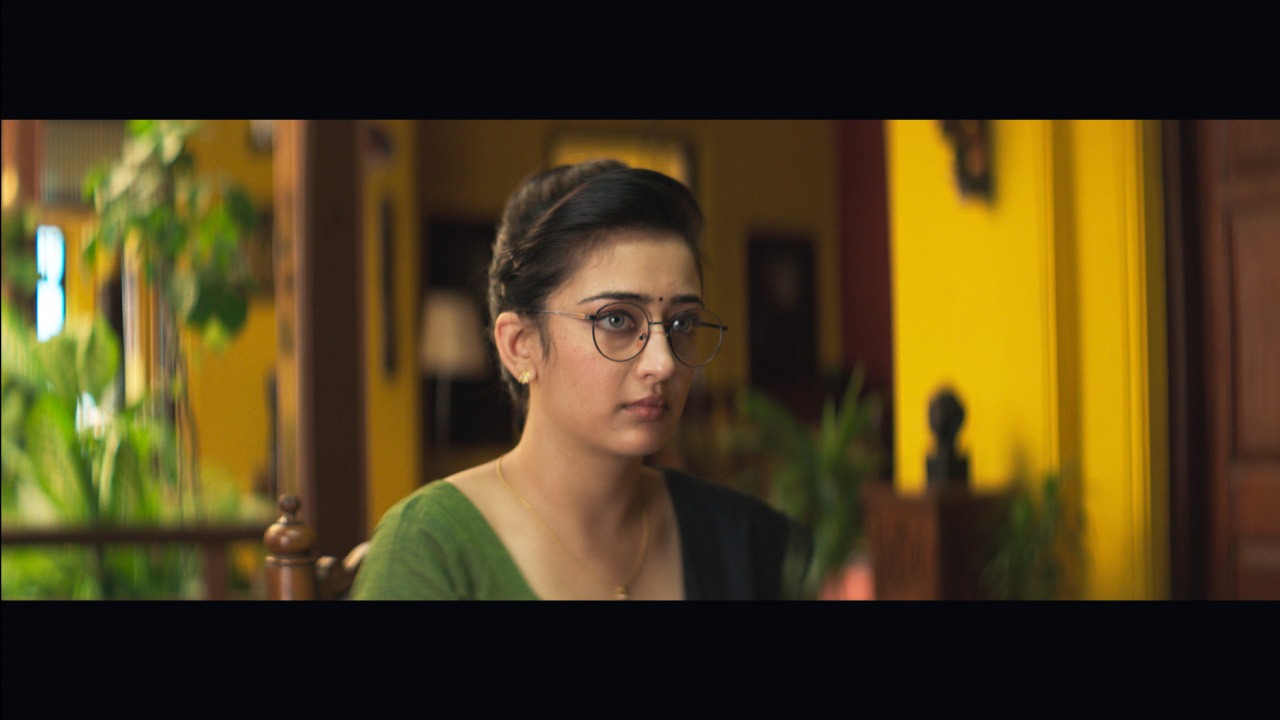 Achcham Madam Naanam Payirppu
The entire team of Akshara Haasan starrer "Achcham Madam Naanam Payirppu" feels blessed for having leading personalities of Indian cinema unveiling the first look and teaser. With Vijay Sethupathi releasing the first look of Trend Loud's first feature film followed by Shruthi Haasan launching the teaser, it's time for the biggest bonanza as Kamal Haasan unveils the trailer of AMNP for the special occasion of Akshara Haasan's birthday.
Director Raja Ramamurthy says, "Yes, I would happily define this as one of the best moments of my life. To have the greatest showman of Indian cinema, Kamal Haasan sir accept our request to launch the trailer has escalated the value of this film and we couldn't have asked for a better beginning. It's elating to see that the trailer launch has happened on the special day of Akshara Haasan's birthday." Furthermore, the AMNP director says, "We as a team have one more reason to celebrate as Achcham Madam Naanam Payirppu is officially selected for Caleidoscope Indian Film Festival Boston, which is one of the most reputed Indian Festivals in the USA. Last year, the critically acclaimed KD was selected and screened at this festival. This year, Achcham Madam Naanam Payirppu is the only Tamil feature film to be selected. It will be screened in theatres between November 6th and November 8th at Boston."
Opining about the newly launched trailer, Raja Ramamurthy says, "I had earlier mentioned that teaser was a prologue to the trailer and both of them are companion pieces. I am confident that audiences will go back, watch the teaser, and appreciate it more. The main idea of this trailer is to keep the audiences guessing about what Pavithra is up to. It gives a sense of the world that Pavithra lives in and the quirky characters that surround her. Every girl has a little bit of Pavithra in her, that's what is going to make AMNP an engrossing watch."
The star-cast of Achcham Madam Naanam Payirppu has Akshara Haasan, Usha Uthup, Malgudi Subha, Anjana Jayaprakash, Janaki Sabesh, Kalairaani, Shalini Vijayakumar, Siddhartha Shankar, Suresh Menon, George Maryan, and Kiran Keshav.
The technical crew includes DOP – Shreya Dev Dube, Music – Susha, Editor – Keerthana Murali, Production Design – Shanoo Muralidharan, Costume Design – Themis Vanessa, Sound Design – S.Alagiakoothan & Suren.G, Publicity Design – Kabilan, Line Producer – Kiran Keshav, Creative Producer – Vidhya Sukumaran and Lyrics – Madhan Karky.