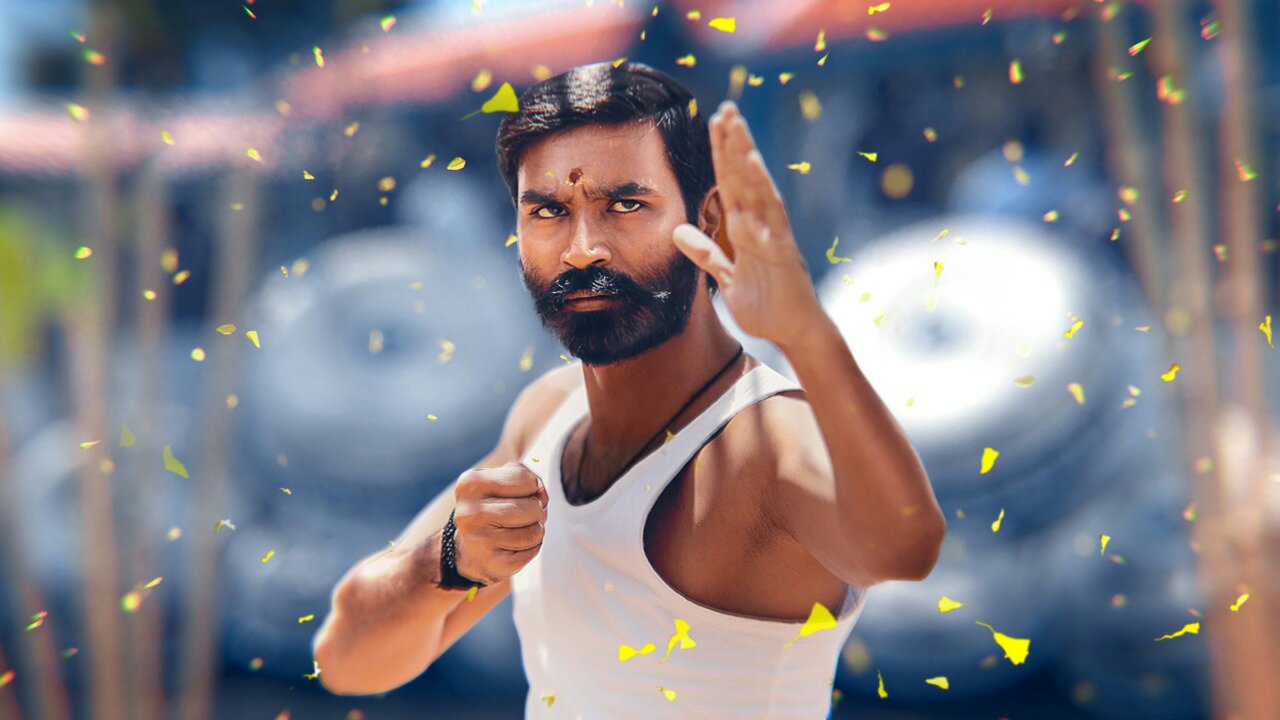 It looks like the month of January is getting more fortunate and auspicious for the prestigious banner of Sathya Jyothi Films. While the production house endeavoured with a successful venture through Ajith Kumar's Viswasam for this year, it is now gearing up with 'Pattas' starring Dhanush in lead role, hitting screens on January 16, 2020 . The official news comes straight from Sathya Jyothi Films with the first look motion poster, which is trending on all micro-blogging and media hubs.
Much delighted producer T.G. Thyagarajan says, "Gifting decent family entertainers has been the motto of Sathya Jyothi Films and we have been ritually following this practice across years. We always feel the month of January as an auspicious month for it doesn't mark the festivity of harvest alone, but remains as a joyful union of family members in Tamil Nadu due to the festival mode. This year began to us through 'Viswasam' and now we are happily looking forward to present Dhanush's Pattas on January 16, 2020 . This will be an out and out entertainer that will enthrall not just the diehard league of Dhanush fans alone, but universal audiences. It has action, fun, romance, music and emotions packaged very well. We specially thank our director R.S. Durai Senthilkumar for making this happen with his entertaining story and engaging narration. Apart from being expert in writing and presenting the film, Durai owns a special quality of being producer friendly. He is one of the strongest reasons for completing the entire project smoothly. Dhanush and Sathya Jyothi Films has been journeying together across the years and 'Pattas' will be a special memory for both of us. Despite his busy schedules with multiple projects, he completed the shooting as he promised on time. With the colourful youth look in first look and matured avatar in this newly released motion poster, he will amuse the crowds with his diversified characters. Be it Naveen Chandra, Sneha or Mehreen Pirzada, everyone in the star-cast has given their best. We will be soon making announcements on the audio and trailer release dates."
Vivek-Mevin's musical score with the first single 'Chill Bro' has already created a huge sensation. Om Prakash is handling cinematography and Prakash Mabbu is the editor. Durairaj (Editor), Dhilip Subrayan (Stunts), Jani (Choreography), Vivek, Vivek-Mervin (Lyrics), Anu Vardhan and Dhatsha A Pillai (Costumes), S.P. Suresh (Stills), Udhay Kumar (Sound Design) and Harihara Sudhan (VFX) form the technical crew. Produced by T.G. Thyagarajan for Sathya Jyothi Films, G. Saravanan and Sai Siddarth have co-produced this film.