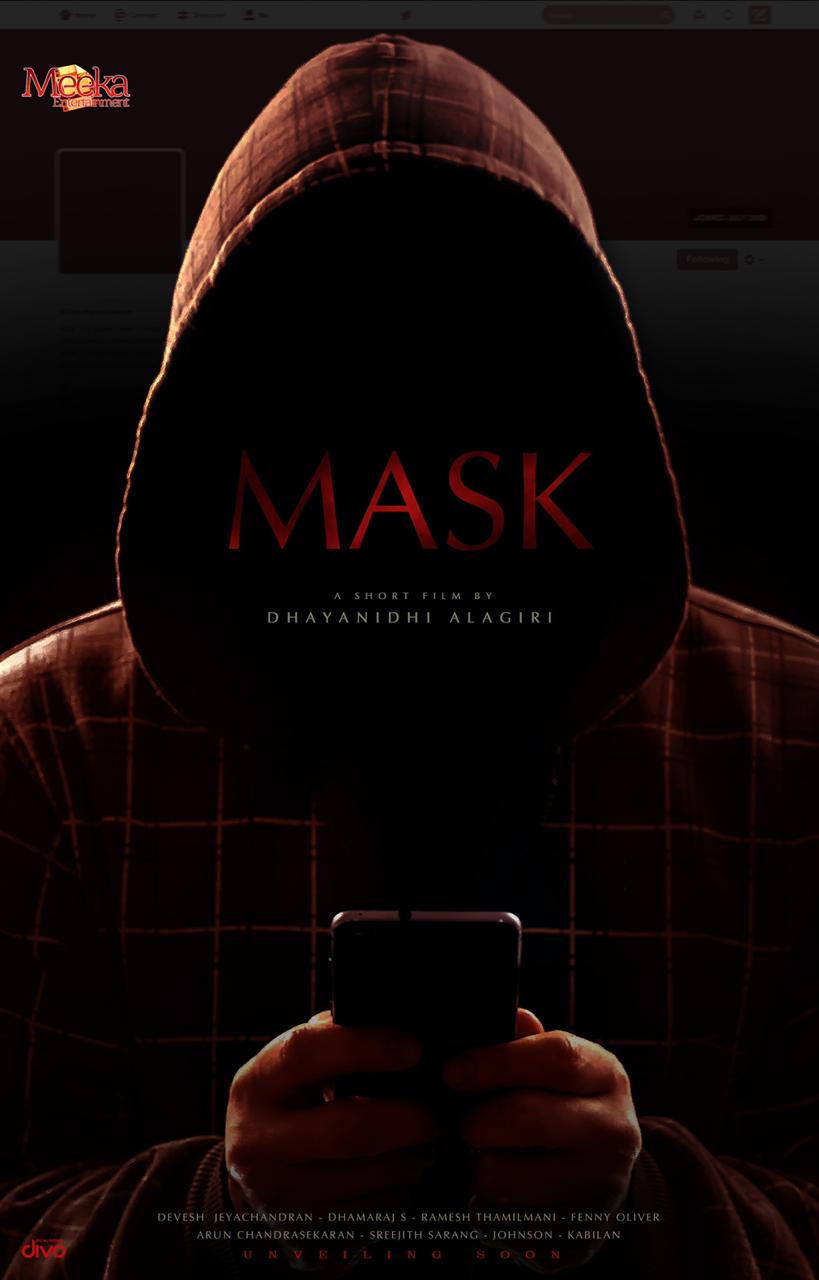 Producer Azhagiri became the Director!
Producer Dayanidhi Azhagiri has made a name for himself in cinema field through the Cloud Nine Movies production company, which has given many hit films like 'Tamil padam', 'Thoonga Nagaram' and Ajith's 50th movie 'Mankatha'.
Dayanidhi Azhagiri, who has been a producer till now, has gone to the creative field as his next move. He is currently directing a short film called 'Mask'.
Technology is like a sharp knife on both sides. It can also put users at risk if not handled properly. This also applies to social media.
In today's Covid-19 dysfunctional period, social media has been instrumental in mobilizing and communicating with individuals. 'Mask' is the story of someone like that.
A young man, in order to become famous, posts irrational messages on Twitter criticizing negative things and various current events. By this act he is monitored and eventually interrogated. Does he realize what he is doing? Who helps him in his life journey? Is what he did really illegal? What is its impact? What is his future? Is there a better way to see the world than this?
The short film 'Mask' answers to all the above questions. Many film personalities who have seen the film have been praising, congratulating and commenting that this is a film suitable for this era.