Among his childhood friends in the village, the boy burns down along with his hut. A girl who has lost her friend Sailu (Payal Rajput) grows up with her grandmother. A strange problem arises for her. Due to the secretion of more hormones in the body, the desire of lust is reduced. Due to this she has relations with many men. Due to this, the villagers beat her and chase her. She commits suicide by falling into the well. Those responsible for her death are murdered. Who tells them? As the climax approaches, many questions including, are answered one by one. Different story names are placed in such order. Picture Chevvaikizhamai . The twists from the opening scenes are not one but two. A few twists are predictable but some twists continue unpredictably until the climax which is really suspenseful.
Payal Rajput bravely takes on a different role that some heroines refuse to accept and it is Shock.
Due to the secretion of more libido glands in the body, whatever man is found in the place, all the lust is solved by having sex with them. Hero Ajmal is coming as an English actor in the film after a long time. Sritej, who plays the role of a landlord, acts like a villain, but his character is memorable.
It is obvious that the film is a dubbed film as most of the actors in the film are Telugu actors.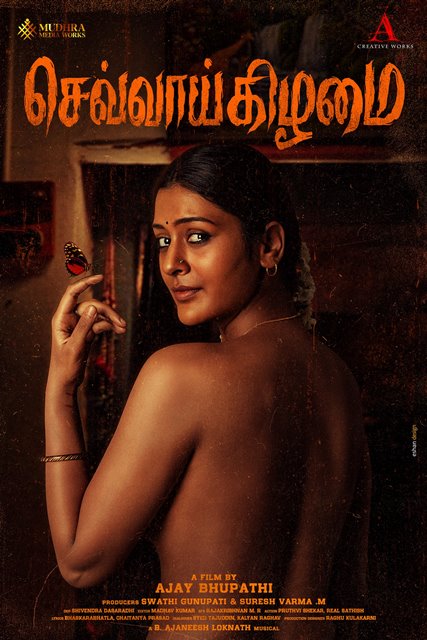 Agnees Loknath's music and Dasarath Sivendra's cinematography without revealing the horror suspense are the strengths of the film.
Ajay Bhupathi has put the suspenseful twists that should have been in two or three films in one film.
Chevvaikizhamai – Suspense, clichés, and though the plot is a Adultery Story.